Fallen Sorcery Collections
Fallen Sorcery is a series of Dystopian Paranormal Romance Collections. Each collection consists of 16 stand alone, full-length novels from 16 award-winning and best selling authors that are tied together by the world in which their stories take place. Novels will initially be available individually and then for a short time as an anthology.

For six long years, Elora has been confined to an island with the Ice Witch, Niobe. When her captor dies, Elora flees across the ice bridge back to Mason, the man she's kept in her heart all these years. But Mason isn't the same man she left behind. In his place is a cold and emotionless stranger.
Mason will never forget the day Elora disappeared over the ice bridge. It was the day the Ice Witch tore out his soul. He has settled into his life as a Guard, protecting the small inlet at the northern edge of the sector from Ravagers. But with Elora's return, he has an opportunity to reclaim his soul and the life he thought lost forever.
It's a dangerous task that will lead Mason and Elora into the heart of Ravager territory and to the depths of the Underworld. It's a journey none have ever returned from.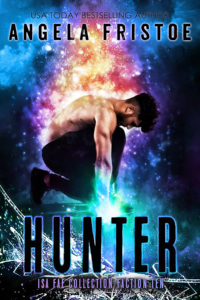 Duty was all that mattered. Until he met her. Thora has known only life on one side of the fence, sheltered in a village of half-breeds, free of the magic the witches and Fae crave. Yet, past the fence, the woods tempt her to discover what lies beyond the village. Nothing prepared her for what she'd find on the other side. As a descendant to the Fae Queen Tatiana, Garrett has devoted his life to protecting the breeds. When he finds Thora in the woods, he promises her a new life in the Council run Sanctuary, safe from those who would abuse her. But the Sanctuary holds dark secrets, and the haven Garrett promised is far more dangerous than the woods. As they work to unravel the deception of the Council, passion and duty collide, threatening the very lives Garrett swore to protect. Garrett knew sacrifices would need to be made, he just never realized it could be the woman he's claimed as his.

Berkano Vampire Collection

Coming Fall of 2017